About project
Alphabet letters as musical notes
A global art project that affects positevely on a change of the world frequency
1st phase. TAB_LETTER AS THE ART PROJECT IN CLASSICAL TERM LINKS ALL CULTURAL DIVERSITIES
As a composer I'm looking for a new collaborations with music artist from other countries; professional musicians, sound artists and contemporary dance artists.
For collaboration please contact me via e-mail info@martinazelenika.com
The TAB_LETTER project is ctreated as the universal language of today's living.
The poem "Ode to Humanity", written by myself, was translated into Croatian, French, Dutch, English, Norwegian, German etc. and its melody will be completely different depending on the language in which the poem text is written. The music performance can be either acoustic or digital, or performed in a digital-acoustic mix.
Ode to humanity

Heeej Human, where are you going?!

Without your soul you turned into the path of darkness and empty force, at twilight, which was born out of the dark.

Take this voice and revive it in the Psyche.

Go back to your Self in your Being, to your Universe.

Yes, I'm talking to you!

Can you hear me?

Can you hear me?

Become aware of your Essence and restore the balance, the One. You're a part of the golden section, a link between Heaven and Earth.

Yes, I'm talking to you, Human.
The goal and the mission of the TAB_LETTER project and the poem "Ode to Humanity" is to spread a positive message to the world through music performances in all languages around the world in different cultures. Trying to influence the creation of a positive world image.
So far the TAB_LETTER 1st phase was implemented and performed in 3 languages: French, Slovenian and Croatian. Interesting new results of collaboration with other musical artists from other countries are to be expected soon.
2nd phase. TAB_LETTER MOBILE APPLICATION IS A NEW TYPE OF MESSENGER. PREPARE YOURSELF FOR MULTIDISCIPLINARY READING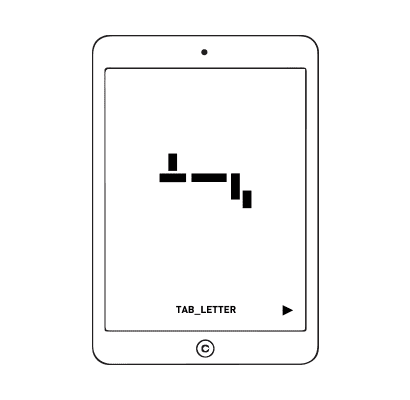 * The Project has been financially supported (2014) by City of Zagreb-Department of Education, Culture and Sports Republic of Croatia
PROJECT BY MOON